Phew! The house is a diabolical mess, but I did manage to get two garments completed for Miss C for this coming season. Some days I could only just manage to get an hour of sewing done, other days I managed a bit more, but all up I am pretty happy with what she has hanging in the wardrobe.
Because it is Sunday, and I have promised the family that there will be dinner on the table at a reasonable hour tonight, I will just show off a few pics and a bit of info about the garments for now.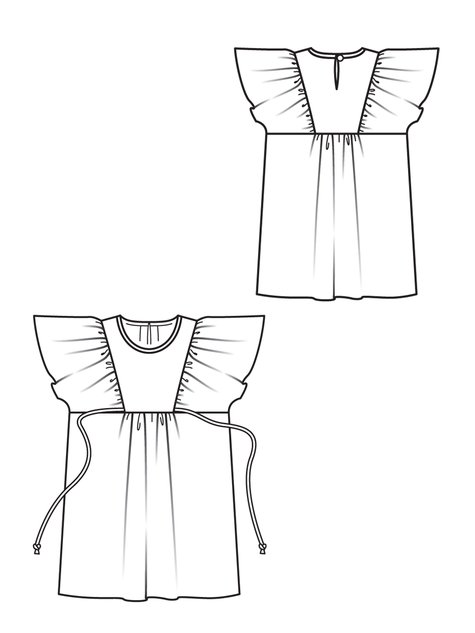 Pattern
Fabric
Sewing notes
A very easy pattern to sew, and for once Burda's instructions are pretty easy to follow.
Pattern Review is here with all the details.
Pattern
Mine! Roughly an Australian size 6.
Fabric
Black cotton chambray. It is probably a tad stiff for this style, but hopefully it will soften a bit with wear and tear.
Sewing notes
An easy, quick sew. I topstitched the seams with light grey thread. This is my third version of this skirt, and I am pretty happy with the pattern now, so I shall be releasing it into the wild this week!